William Thomas Craig Jr.
December 13, 1946 — March 8, 1969
Staff Sergeant
B CO, 1st BN, 503rd Infantry, 173rd ABN BDE, USARV
United States Army
Bill attended Michigan State University for two years before entering the Army as a volunteer.
He served his country in the armed forces and gave his life during the Vietnam War.
Bill is remembered on the Vietnam Veterans Memorial - Panel 30W, Line 073.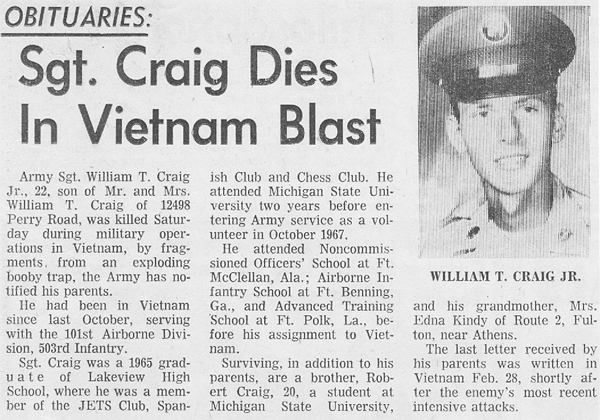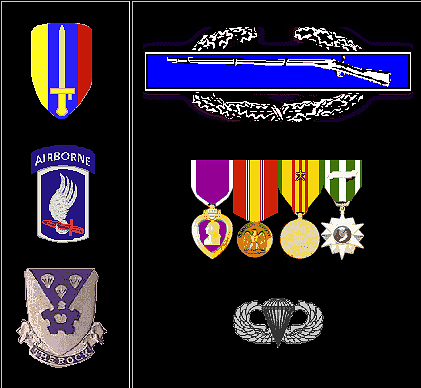 ---
Thanks to Jan Barker Lefevre for memorial contributions.