Mark Robert Lander
June 27, 1947 — May 20, 1967
Private First Class
HOTEL CO, 2ND BN, 3RD MARINES, 3RD MARDIV
United States Marine Corps
Mark attended the University of Michigan 1965-1966 and earned the top engineering school record of any freshman before entering the Marine Corps as a volunteer.
He served his country in the armed forces and gave his life during the Vietnam War.
Mark is remembered on the Vietnam Veterans Memorial - Panel 20E, Line 062.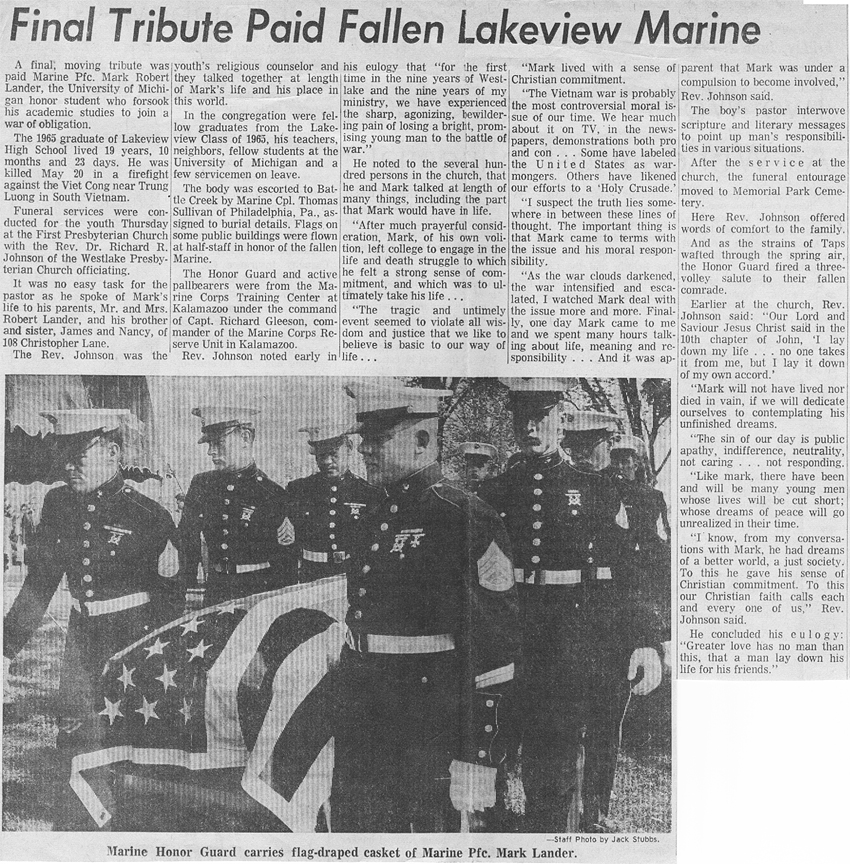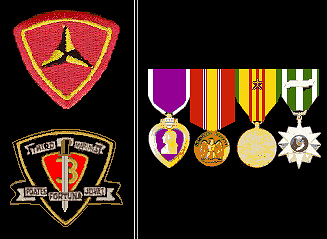 ---
Thanks to Steve Clagett, Don Avriett, Charity Baker & Jan Barker Lefevre for memorial contributions.