Barbara L. McKale, Educator
June 14, 1937- May 23, 2014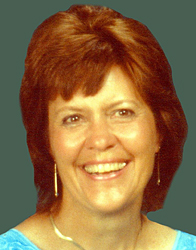 Barbara Lee (Enyart) McKale of Battle Creek passed away May 23, 2014 at Kairos Dwelling in Kalamazoo. Barbara was born June 14, 1937 in Lansing, MI, the daughter of James and Martha (Dreps) Enyart. She graduated from Lansing Sexton High School in 1955 and Magna Cum Laude from Albion College in 1959, majoring in Spanish. While at Albion she played on the tennis team. She received her Master's degree in Spanish from the University Of Wisconsin in 1960.

On August 20, 1960, she married David McKale at Trinity Lutheran Church in Lansing, Michigan. In September, she began her Spanish teaching career at Lakeview High School until her retirement in 1995. She continued her love of Spanish by being active in the Latino community. During her tenure at Lakeview she led several trips for Spanish students to Mexico and Spain. On several occasions she was cited as an outstanding educator by the Calhoun County Area High Schools and the W. K. Kellogg Foundation. She had a very positive influence on many students. She served on the board and as President of Battle Creek Women's Social Club and on the Board of ILR. Barb was a member of the St. Peter Lutheran Church for many years.
Barbara always had a smile and one could tell if she was in the area with her infectious laugh.
She enjoyed camping, travel both foreign and domestic, music, reading, bridge, the theater, walking, bird watching, hiking, and especially being in the presence of her many friends. Barb loved dogs and always had pets and enjoyed walking them every day. Barb was a seeker of knowledge as evidenced by the many elder hostels and ILR classes she attended after retirement.
She is survived by her loving husband of 53 years, Dave and three sons David M. (Donna) McKale of Ten Mile, TN; Scot J. (Teri) McKale of Rockford, MI and Marc P. McKale of Battle Creek. Also surviving are three grandsons, three step-granddaughters and 5 great step-grandchildren. Barb was preceded in death by her parents.

Cremation has taken place. A visitation will be held 5:00 to 8:00 p.m., Tuesday, June 17, 2014 at the Farley Estes Dowdle Funeral Home where a memorial service to celebrate Barb's life will be held 1:30 p.m., Wednesday, June 18, 2014. In lieu of flowers, please consider making donations to Kairos Dwelling of Kalamazoo or the charity of one's choice. Personal messages for the family may be placed at www.farleyestesdowdle.com.
---
Thanks to Tom Sebo for memorial contribution.