JULY 7, 2007 - 2nd GIRLS MINI-REUNION
What fun! We greeted, hugged, shared memories, laughed and caught up with 33 of our BFFs from as far away as California. If you missed this wonderful get-together, we certainly hope that you'll check back for upcoming events on our NEWS page and plan to attend the next one!
Attending: Adamson, Barker, Bosscher, Bouzan, Capron, Carver, Cooper-B, Deal, Denny, Doty, Fletcher, Folger, Grant, Hand, Harper, Hinderliter, Hoag, Jennings, Katz, Kerr, King, Klacking, Maitre, McKay, Nelson, Oie, Spanninga, Stebleton, Taylor, Vande Vrede, Vierya, Wassenaar, Winton
Click HERE to view Vande Vrede Album
Click HERE to view Denny Album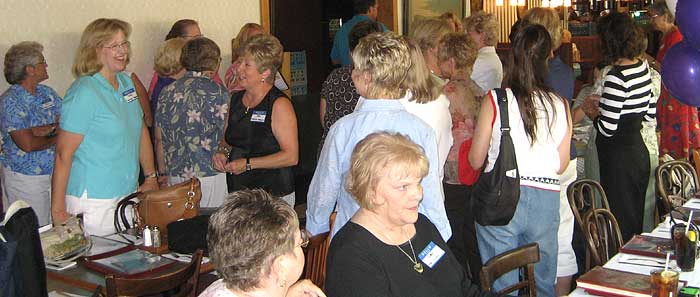 Do you have photos from this event? Please send to info@lhs65.net for inclusion.