taking the Kellogg's tour with your parents, grandparents, school and everyone who visited. You toured the actual factory and tasted cornflakes right off the conveyor belt. They sent you home with a big package of single-sized boxed cereals. Sometimes you even got to see Tony the Tiger.
taking the Post tour with your parents, grandparents, school and everyone who visited. The highlight of the tour was eating ice cream in the parlor served with a topping of crunchy Grape-Nuts cereal.
eating at The World's Longest Breakfast Table and being upset because your brother got Frosted Flakes in his bowl and you got Raisin Bran.
sledding at Leila Arboretum after your dad got the car stuck in the snow taking you there and your brother sent you down the "death hill" on your new Christmas sled.
viewing the huge moose, the stars and the babies in jars at the Kingman Museum.
enjoying Sullivan's ice cream and butterscotch malts on a hot summer day.
going to Binder Park before it was a zoo, back when families picnicked with Manwich sandwiches wrapped in tin foil and potato chips and the kids played on ''hand pump'' swings.
finding anything you needed and more downtown at Furman's, Redwood & Ross, Coles, Kresge's, Jacobsons, Robinsons and lots more.
that Sears on Capital Avenue hosted the best Santa in town in their lobby. He handed out candy canes and a coloring book after learning what you wanted for Christmas. Then you got to ride the escalator.
summer days at Willard Beach on Goguac Lake.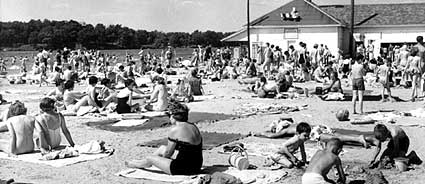 bouncing on the ground trampolines, which were surrounded by concrete, along Columbia Avenue. Fees were charged in 1/2 hour increments.
the Halloween decorations & parties at Stedman's (sp?) meat market and walking over during lunch hour from Highland Jr. High to grab a crispy hot dog rather than eating in the cafeteria. Following the hot dog, you ran across the street for a chocolate-dipped cone at the Dairy Queen before heading back. Interestingly enough, rarely was anyone ever tardy after lunch.

when Beckley Road was in the country.
"cruising the gut" to celebrate getting your driver's license or just to meet friends.
playing or attending ball games at Bailey, Post and Fell parks and the Lakeview diamond behind the A&W.
the opening of the Columbia Plaza complete with a fountain bar at Woolworth's and a W.T. Grants store.
the original Speeds — where you went with family, friends or a date for the best-ever burgers, fries and malts.
watching Saturday afternoon movies, complete with a cartoon and/or news documentary, at the grand Bijou and Michigan theaters downtown.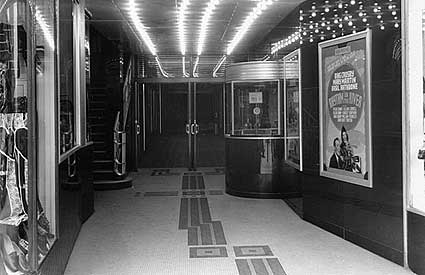 ordering root beer floats from the tall outdoor counter stools at the A&W Drive-In.
a fountain under the stairs at Willard Library where your mom let you throw change and make a wish.
grocery shopping at Cut-Rate Supermarket.
weekend road trips such as those to the Bird Sanctuary, through Kellogg Forest and around Gull Lake after your dad or mom exclaimed, "Let's take a ride."
bowling classes at Nottke's.
riding with the family to the Park Theater in Augusta for the cheap seats.
when the best family restaurants in town were Shrank's and Bill Knapps. At Bill Knapps, you got a free chocolate cake to share with your family for every birthday.